Sarah Michelle Gellar is an American actress, producer, and entrepreneur. After being spotted by an agent at the age of four in New York City, she made her acting debut in the made-for-TV movie An Invasion of Privacy (1983). Gellar went on to make several guest appearances in television series, and play small roles in films such as Funny Farm (1988). Her first leading part was in the 1992 miniseries Swans Crossing, for which she was nominated for two Young Artist Awards. Gellar's television breakthrough came in 1993, when she originated the role of Kendall Hart on the ABC daytime soap opera All My Children, winning the 1995 Daytime Emmy Award for Outstanding Younger Actress in a Drama Series.

Gellar received widespread recognition for her portrayal of Buffy Summers on the WB series Buffy the Vampire Slayer (1997–2003), which earned her five Teen Choice Awards, a Saturn Award and a Golden Globe Award nomination. The character was widely popular during the airing of the show and became recognized as one of the 100 greatest female characters in U.S. television. Gellar also gained significant attention for her appearances in the slasher movies I Know What You Did Last Summer and Scream 2 (1997), and for her portrayal of Kathryn Merteuil in Cruel Intentions (1999). She appeared as Daphne Blake in Scooby-Doo (2002), her biggest live action commercial success.

In 2004, Gellar starred in the sequel Scooby-Doo 2: Monsters Unleashed and the horror remake The Grudge, both of which grossed more than US$180 million worldwide. She subsequently appeared in smaller scale movies such as The Return (2006) and Southland Tales (2007), and provided her voice for TMNT (2007). Her later film credits include The Air I Breathe (2008), Possession (2009) and Veronika Decides to Die (2009). She headlined the short lived television series Ringer (2011–2012) and The Crazy Ones (2013–2014), which co-starred Robin Williams. In 2015, she joined the cast of the animated series Star Wars Rebels for season two.

In October 2015, Gellar co-founded Foodstirs, a food crafting brand and e-commerce startup selling baking kits for children.
Her Flawless Filmography
Buffy the Vampire Slayer ~ Buffy Summers


Star Wars Rebels ~ Seventh Sister
Those Who Can't ~ Gwen Stephanie
Princess Rap Battle ~ Cinderella
Robot Chicken ~ Sarah Connor / Daphne Blake / Bambi's Mother
The Crazy Ones ~ Sydney Roberts
American Dad! ~ Jenny / Phyllis
The Simpsons ~ Gina Vendetti
Ringer ~ Bridget Kelly / Siobhan Martin
The Illusionauts ~ Nicole
All My Children ~ Kendall Hart / Kendall Hart Lang / Patient
Call of the Dead ~ Sarah Michelle Gellar
The Wonderful Maladys ~ Alice Malady
Veronika Decides to Die ~ Veronika Deklava
Possession ~ Jess
The Air I Breathe ~ Sorrow
Suburban Girl ~ Brett Eisenberg
TMNT ~ April O'Neil
Happily N'Ever After ~ Ella
The Return ~ Joanna Mills
The Grudge 2 ~ Karen
Southland Tales ~ Krysta Kapowski / Krysta Now
The Grudge ~ Karen
Scooby-Doo 2: Monsters Unleashed ~ Daphne
Scooby-Doo ~ Daphne
Jack Black: Spider-Man ~ Mary Jane Watson / Wonder woman
Lord of the Piercing ~ Arwen
God, the Devil and Bob ~ That Actress on That Show
Harvard Man ~ Cindy Bandolini
Grosse Pointe ~ Sarah Michelle Gellar
Sex and the City ~ Debbie
Saturday Night Live ~ Brandi Lane
Angel ~ Buffy Summers
Cruel Intentions ~ Kathryn Merteuil
Simply Irresistible ~ Amanda Shelton
She's All That ~ Girl in Cafeteria (uncredited)
Hercules ~ Andromeda
King of the Hill ~ Marie
Small Soldiers ~ Gwendy Doll
Scream 2 ~ Casey "Cici" Cooper
I Know What You Did Last Summer ~ Helen Shivers
Beverly Hills Family Robinson ~ Jane Robinson
Swans Crossing ~ Sydney Orion Rutledge
A Woman Named Jackie ~ Teenage Jacqueline Bouvier
High Stakes ~ Karen Rose
William Tell ~ Sara Guidotti
Funny Farm ~ Elizabeth's Student (uncredited)
Spenser: For Hire ~ Emily
Over the Brooklyn Bridge ~ Phil's Daughter (uncredited)
An Invasion of Privacy ~ Jennifer Bianchi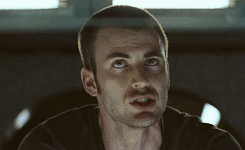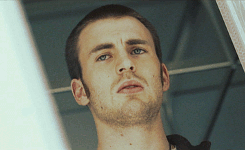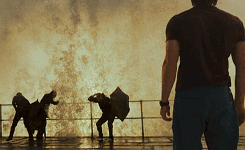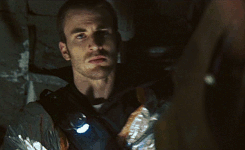 We have a payload to deliver to the heart of our nearest star. We are delivering that payload cause that star is dying and, if it dies, we die, everything dies. So that is our mission, there is nothing, literally nothing, more important than completing our mission. End of story.